Striving to Help You.
emPower™ works with you and your utility and/or fuel provider to find ways to help pay your heat-related energy bills.
At emPower, we want to help you meet your heat and energy needs.
We are working to provide help for 2017-2018.
We are currently taking applications for:
Consumers Energy's Consumers Affordable Resource for Energy (CARE)
DTE Energy's Low Income Self-Sufficiency Plan (LSP)
emPower's one-time heat and energy assistance program
Partial apps are not processed until all paperwork is complete and in.
Your local Michigan Department of Health and Human Services (DHHS) office might also be able to help you.
You might also find assistance through Michigan Propane Gas Association's HeatingMyHome.org website.

emPower Heat and Energy Assistance Program
(client-centered one-time help)
Download an App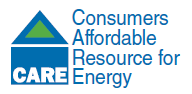 Consumers Affordable Resource for Energy (CARE)
(affordable payment plan)
Download an App
DTE Energy Low Income Self-Sufficiency Plan (LSP)
(affordable payment plan)
Download an App