Striving to Help You.
emPower™ works with you and your utility and/or fuel provider to find ways to help pay your heat-related energy bills.
At emPower, we want to help you meet your heat and energy needs.
We are now providing help for 2017-2018. We are currently accepting applications.
Please download an application below for:
emPower heat and energy assistance
Consumers Energy's Consumers Affordable Resource for Energy (CARE)
DTE Energy's Low Income Self-Sufficiency Plan (LSP)
Then, mail it in to:
emPower, P.O. Box 149, Fremont, MI 49412
You can also request an application. Or get an application mailed to you by calling us at (231) 355-5880. Your local Michigan Department of Health and Human Services (DHHS) office may also be able to help you.
emPower is currently getting a high volume of applications. Because of that, we ask for your patience in checking on your application's status.


emPower Heat and Energy Assistance Program
(client-centered one-time help)
Download An Application >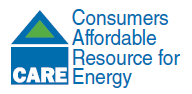 Consumers Affordable Resource for Energy (CARE)
(affordable payment plan)
Download An Application >


Low Income Self-Sufficiency Plan (LSP)
(affordable payment plan)
Download An Application >